Badminton is not only a sport but it also plays the role of cupid of love for many shuttlers. Many badminton players have found their partners for life playing badminton together. From Lin Dan to Saina Nehwal, take a look at badminton couples all around the world. 
Also read: Most Successful Shuttlers at Summer Olympics
#1 Saina Nehwal & Parupalli Kashyap
India's prominent badminton players, Saina Nehwal and Parupalli Kashyap found their cupid of love in the form of badminton. The childhood lovers were able to keep their relation quite secretive after having met at a training camp in 1997. The couple eventually tied the knot on Dec 16, 2018.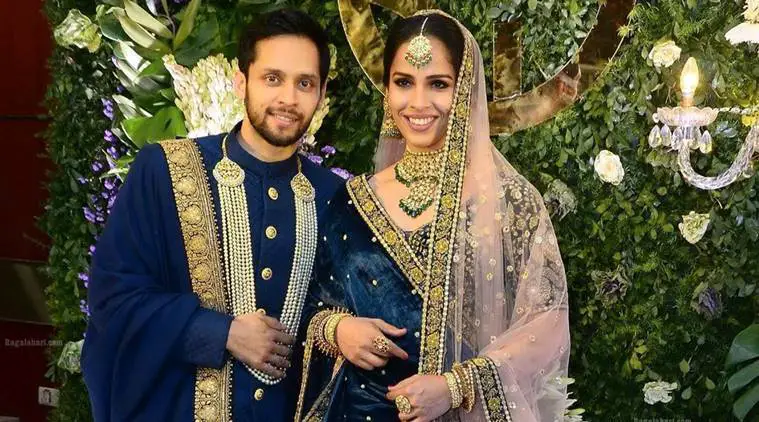 #2 Chris Adcock and Gabrielle Adcock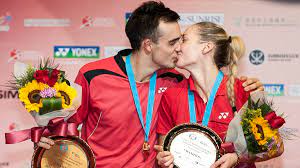 This famous English mixed doubles pair are partners on and off the court. They got married in 2013 which was followed by winning the prestigious Hong Kong Open title. Notably, the Adcocks went on to become the first husband-wife combination to win a mixed doubles gold at the 2014 Commonwealth Games. 
#3 Christinna Pedersen and Kamilla Rytter Juhl 
The Rio Olympics silver medallist declared their relationship 8 years after bring together in 2017. Moreover, they revealed their relationship status in their book titled, 'The Unique Relationship'. The couple welcomed their first child daughter named Molly in 2019. 
#4 Lin Dan and Xie Xingfang
Lin Dan and Xie Xingfand are the most successful badminton couples on this list. While Lin Dan is a two-time Olympic gold medalist, Xie Xingfang is an Olympic silver medalist. The legends married in 2012 and later gave birth to their son, Xiao Yu in 2016. Currently, both these players have retired from professional badminton.
#5 Lee Chong Wei and Wong Mew Choo
Two-time Olympic silver medalist, Lee Chong Wei, and Commonwealth gold medalist, Wong Mew Choo are the most famous Malaysian couples. They got married in November 2012 in a stunning wedding ceremony. Eventually, they gave birth to their first son, Kingston on 12 April 2013 and their second child, Terrance on 9 July 2015.
#6 Viktor Axelsen and Natalia Koch Rohde
Former World no. 1, Victor Axelsen recently announced that he and his girlfriend are expecting a baby. His girlfriend, Natalia Koch Rohde is a former Danish badminton player. 
#7 Chen Long and Wang Shixian
After Lin Dan and Xie Xingfang, Chen Long and Wang Shixian is another legendary badminton couple from China. They married in 2017 after Chen Long's historic Olympic gold in the 2016 Rio Olympics. Chen made the proposal exciting by asking her to marry in a room full of friends at a restaurant and she said yes. They are blessed with a baby boy named Xiaoyu.
#8 Sikki Reddy and Sumeth Reddy
Indian badminton duo, Sikki Reddy and Sumeth Reddy tied the knot in February 2019 in Hyderabad. They got engaged in 2017 after Sikki Reddy won the Syed Modi trophy. They are currently active players representing India at the highest level. 
#9 Pullela Gopichand and PVV Lakshmi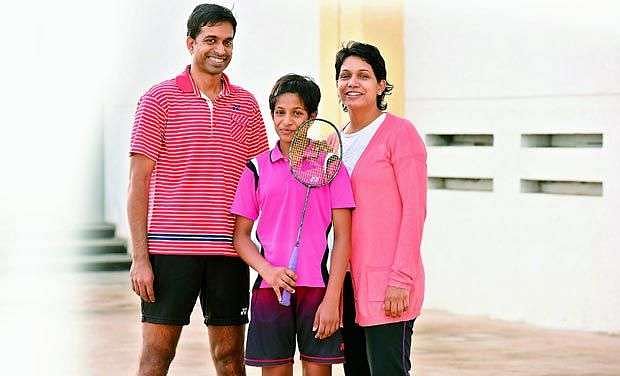 India's National Coach and former All England Champion, Pullela Gopichand married PVV Lakshmi on 5th June 2002. They have two children, a son(Vishnu) and a daughter(Gayathri). Following her father's footsteps, Gayathri is also a badminton player and has also played in the Premier Badminton League. 
#10 Alan Budikusuma and Susy Susanti
Indonesian badminton legends, Alan Budikusuma and Susy Susanti are currently the administrators at the All Indonesia Badminton Association. They have three children, namely, Laurencia Averina, born 1999, Albertus Edward, born 2000, Sebastianus Fredrick, born 2003. Currently, Susi and Alan own a badminton club in Jakarta Udara. In 2004 they established the ASTEC (Alan and Susy Technology), a sports equipment corporation.
Other Badminton Couples 
Hong Wei and Zhao Yunlei
Zhang Nan and Tian Qing
Qiao Bin and Li Xuerui
Nguyen Tien Minh and Vu Thi Trang
Marcus Ellis and Lauren Smith
Kim Sa Rang and Eom Hye Won
Rho Ye Wook and Kim Ha Na
Kim Joong Soo and Chung Myung Hee
Arya Maulana Aldiartama and Hanna Ramadhini
Andrei Adistia and Maria Febe Kusumastuti
Pranaav Jerry Chopra and Pradnya Gadre
Sung Han Kook and Kim Yun Ja