If you follow badminton, you might have had this question in your mind: Why are Chinese players so good at badminton? I also had this question in my mind ever since I started watching badminton on television.
China does not only have the best professionals in badminton singles. The players are highly proficient in doubles and mixed doubles as well. Moreover, China has won maximum medals at the Olympics due to this reason.
In this article, let me share my thoughts on why Chinese players are so good at badminton compared to other countries. Let's dive right in.
Why is China So Good at Badminton?
The main reasons why China is so good at badminton are:
Huge player base
Mass participation of people in badminton
Tough competitive environment
Scouting promising young talents at an early stage
The huge popularity of badminton across the country
High-quality local tournaments
Chinese Badminton League (CBL)
Government funding
Better monetary incentives
Nationalist pride
Legacy of Chinese badminton
Popularity of superstars like Lin Dan
Great players giving back to the sport
Funding and sponsorship from businesses
Quality of coaches, training, and equipment
Badminton academies across the country
Strict training system
Mental toughness and competitiveness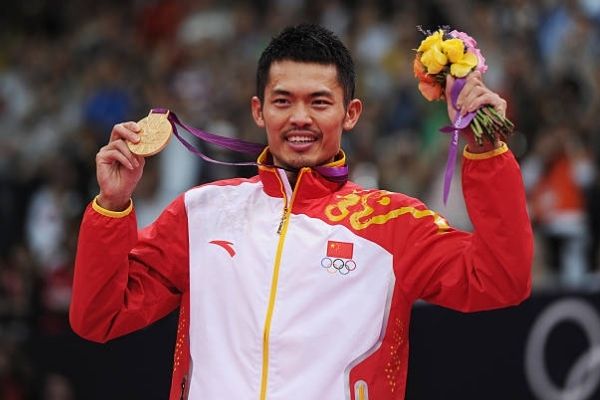 China has a massive player base. Badminton is one of the most popular sports in China, along with table tennis. Hence, most of their population follows the sport, and millions play badminton there.
When there is such a huge pool of players who want to play badminton at the top level, there is a lot of competition. When you play against quality badminton players, you will likely improve as a player.
You would say that quality is more important than quantity. Smaller countries like Denmark, England, etc., are also doing pretty well in the sport of badminton. That is because they get the best training in the world.
Not everyone can afford the high-quality training to become a superstar in badminton. But a tough competitive environment can bring the best out of a player. Badminton is a part of the lives of the Chinese, and that's why they produce the best players consistently, unlike other countries.
The mass participation of people in badminton improves the chances of scouting promising young talents at a very early stage. The Chinese government and the Chinese Badminton Association play a major part in nurturing young talents.
The number of badminton tournaments organized in China at the school-level, club-level, and professional level is incomparable to other countries. The quality of players playing the Chinese Badminton League (CBL) is similar to major international badminton tournaments.
Badminton is a sport that enjoys a fair bit of government funding. People take badminton seriously as there are incentives for playing the sport professionally. For poor people, becoming a professional sports player is a way out of poverty. You have better monetary incentives for playing professional badminton in China.
When a country and its players do well in a sport, people will follow the sport more. For the Chinese, badminton has become a game of nationalistic pride. Hence, the sport gets a lot of attention and funding.
China has produced the best of the best players of all time in international badminton. Lin Dan from China, commonly known as "Super Dan", is probably the greatest badminton player of all time. Legends like Lin Dan are big celebrities in China, and they attract more people to badminton.
Since a lot of people follow the sport, there are more business opportunities. Badminton gets a lot of funding, sponsorships, etc., from businesses for advertising. When there is more money in the sport, more people will get attracted to the sport. This process works like a cycle, and the system gets better and better day by day. It is the same reason why India became so good at Cricket, producing great young talents all the time.
The popularity of the sport and the inflow of money improved the quality of coaches, training, and equipment in China. Since China has a lot of high-quality players, many of them end up becoming great coaches, which resulted in the start of several badminton academies across the country.
The world-class structured coaching available in China brings the best out of young talents, and they eventually become world champions in badminton.
Chinese players follow a strict training system, and they are probably among the most hard-working athletes around the world. China sometimes gets criticisms for forcing the young players to go through strict training schedules. But if you want to be a professional badminton player in China, there are no shortcuts. You have to work hard and become the best.
One should not forget the mindset of Chinese players. They are mentally tough and extremely competitive. Being a Chinese badminton player representing their country is a big deal for them. 
If you watch international badminton tournaments, you can see that the Chinese players often give their 100% on the court. They don't give up so easily. Sometimes, some players may not handle the pressure of representing China on the world stage. But most times, they are so hard to beat. When a player comes to the top from such a competitive environment, he or she would obviously be mentally tough.
Final Thoughts
We all agree that badminton is a China-dominated sport, and I hope you have understood some of the reasons behind it. However, other countries like Malaysia, Indonesia, Korea, Denmark, India, etc., also have promising young talents to compete against China.
China will keep producing great players and will dominate badminton for some time. We, as badminton followers, can hope that other countries will also produce more badminton superstars so that we can enjoy more competitive matches.